Bulk Data
$0.00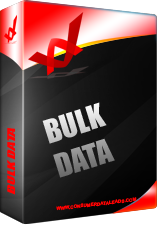 The Bottom Line
Don't just buy ordinary Mortgage leads, start closing more loans today – 866-377-4599
 
# Records/FICO & MORTGAGE LATE OPTIONS

$1999

25,000

$3499

50,000

$4499

75,000

$5499

150,000

Over 150,001 – Call for Pricing.
Includes: Name, Address, Phone, Site and Mailing Address, Use Codes, County, Recording/Due Date, Interest Rate, Sale Amount, 1st & 2nd Loan Amounts, 1st & 2nd Loan & Financing Types.
Types of Leads Included: Pre-NOD's model data, Mortgage Lates, FICO, AVM, Conventional, ARMS, Adjustables, FHA, VA, Reverse Mortgages (no age), Purchase Money, Non-Purchase Money, Refinance, New Sales Foreclosure Leads (CA,AZ,NV,OR,WA only).
Excludes: Renter Leads, Rate Rider Leads, Foreclosure Leads (Excluded Nationwide-except 5 states above), Reverse Mortgage w/age, Demographics and much more.