Hidden Treasures – Entry Level
$203.00 / month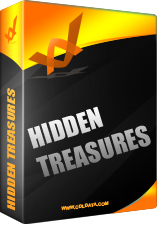 Includes our STARTER PACKAGE is included 500/records per month only ($52.95/mo value at no additional cost!)
• *$199/month
• 100 Hidden Treasure leads each month.
• Probates/Divorces for Hidden Treasure is an Add On ($39.95/county)
• Skip Tracing Program is an Add On (0.30/record, min order 50 records)
• Email Marketing is included. $100 one-time set up fee for on-line dashboard.
• No Contract!
*Prices are subject to change without prior notice. Phone numbers are scrubbed with the DNC registry – we do not guarantee phone numbers.