My Zip Code Farm
$0.00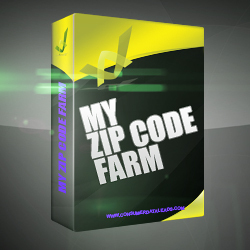 My Zip Code Farm is a monthly service which brings millions of residential property records to your door step each and every month …
AUTOMATICALLY. No need to subscribe to various lead sources, we do it all
AUTOMATICALLY. Each month we will
AUTOMATICALLY upload the following types of target leads to your personal online data folder:
DISTRESSED HOMEOWNERS (NOD's NTD's REO's)
PRE-NOD'S
SHORT SALES
EMAIL FLYER SERVICE
ALSO*** Each Zip Code Farm allows you to send out a marketing flyer to all homeowners with email addresses in subscribed zip code. All our homeowners are double opted-in and have been scrubbed through the do not email list. Through our E-Mail marketing platform local business owners and real estate professionals alike have the ability to 'Target Homeowners' in a specific zip code, via email, to grow their business.