Email Marketing (General Homeowners)
$9.95 / month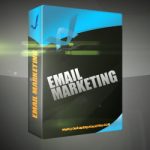 CDLData.com is pleased to announce a new Email Marketing program that is low on price and big on features. Email any flyer of your choice with your own provided contact list or use ours, and we will take care of the rest. Review all campaigns on your own online dashboard in real time.
0 to 2500 emails delivered
$9.95 / mo
*plus $100 one time setup fee (
ask your Title Rep about a discount code
)
(startup fee required for setting up your personal Email Marketing Dashboard and allocation of server bandwidth and resources)
As an ISP (Internet Service Provider) we Guaranteed 100% your emails to be delivered into standard end user mailboxes. Your emails will be delivered or your money back!